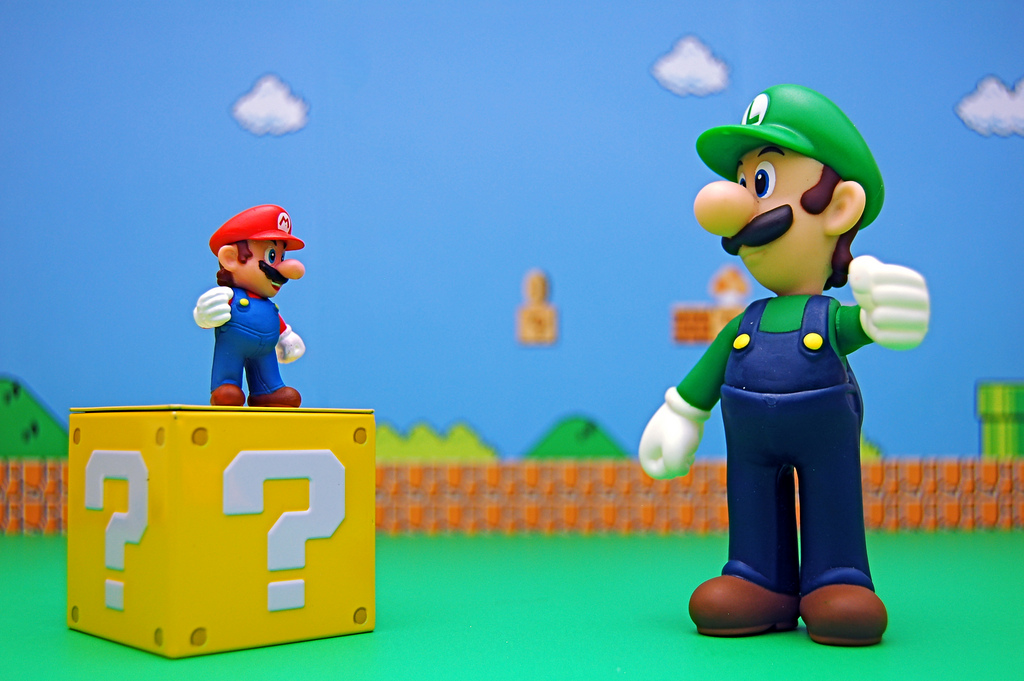 I'm excited to be heading to Atlanta this coming weekend to visit with one of our agency's clients, HighGrove Partners. Our primary point of emphasis will be on creating a company-wide "Content Team" for HighGrove.
Involving your employees in your inbound marketing efforts brings forth numerous benefits, number one being the creation of an enormous amount of content to feed the search engines and your research-hungry prospects. This goes for green industry business-to-consumer companies (B2C) and for companies like HighGrove who are business-to-business (B2B) focused.
There's a "content arms race" in full effect, as The Sales Lion, Marcus Sheridan (@TheSalesLion) refers to it. Last week I provided some data to back this up.
5 types of green industry companies
Over the past couple of years companies have begun to separate into five distinct categories as it relates to inbound and content marketing. This isn't unique to our green industry--it's happening in all industries.
I created the illustration below to provide a big picture view of what a company can expect within each category as reflected in total website traffic. Be sure to read a description of each category below the illustration.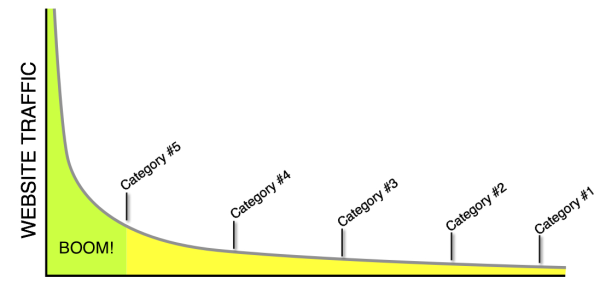 Category #1
Companies in category one do absolutely nothing from a content standpoint. No blogging. No website (for many, anyway).
Category #2
Companies in category two have a website and many will try their hand at blogging, but often times the responsibility falls on a single individual with multiple roles in the company which, ultimately, translates into inconsistent blogging.
Sadly, the majority of our industry seems to fall within categories one and two. However, therein also lies a golden opportunity for businesses like yours ready to take advantage (See Weed Pro as a terrific example).
Category #3
Companies in category three see the need for content and begin to step up their game. This consistent approach to blogging (let's say one post/week) leads to a steady rise in website traffic month over month.
Category #4
Instead of blogging internally, companies in category four seek consistency by outsourcing content creation to specialized agencies like ours (learn more here).
Though consistency matches that of category three companies, the specialized knowledge and expertise the right agency can provide will lead to an even greater increase in site traffic each month.
Category #5
If you read our post from last week, you understand that having more and more web pages and blog posts on your website leads to huge gains in website traffic and leads.
Category five companies partner with agencies like Landscape Leadership and form internal content teams to consistently create massive amounts of web content.
Our initial less-than-ambitious goal with HighGrove Partners will be to publish eight original blog posts each month--four written by the HighGrove team and four written by our agency team. This translates into almost 100 unique blog posts each year. And remember, I referred to that as less than ambitious.
Companies in categories one and two can't compete in this content arms race with category five companies. Very few in categories three and four can compete. The question is, where are you now? And, where do you want to be?
Read this blog post that was originally published in Lawn & Landscape magazine if you're interested in how to put together an internal content team and getting your people involved. Also, I'd love to hear your comments and opinions on this topic. Feel free to leave them below.
image credit (top): JD Hancock