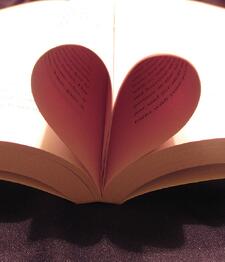 I like to compare inbound, permission-based marketing to outbound, interruptive marketing like I would compare a healthy marriage to a one-night stand.
Stick with me folks!
One-night stands are easy. They're not complicated. Very low expectations on both sides. It's like handing a check to an advertising sales rep. It's easy. There's not much involved. You just cross your fingers hoping for a decent result (I'm talking about leads people!). And if your minimal expectations are met maybe you go back again.
And aren't one-night stands--like advertising--really just a numbers game? Your advertising rep brags about "number of impressions". It's the classic shotgun approach. Blast your message to the largest audience possible (via print, radio, or television) and hope to attract a few prospects who are willing to buy from you right now. It's like walking into a club loaded with the opposite sex--you're bound to attract at least one or two "prospects" willing to.....you get the point.
Marriage is different. Inbound marketing is different.
Marriage is based on a relationship that grows over time, not over a couple of beers. It's more satisfying. Inbound marketing is the same. It takes a long-term commitment. Neither is easy. Both require hard work.
Inbound marketing, like marriage, is all about listening and engaging in open and honest communication.
Before marriage comes dating. In inbound marketing circles we talk about lead nurturing. In both, the relationship is built on trust and respect at the core.
Trust and respect aren't words typically associated with advertising or one-night stands.
As marketers, business owners and professionals, we can all do better. It's time we heed the advice of our inbound marketing friends at HubSpot and...
START MAKING MARKETING PEOPLE LOVE
image credit: katerha