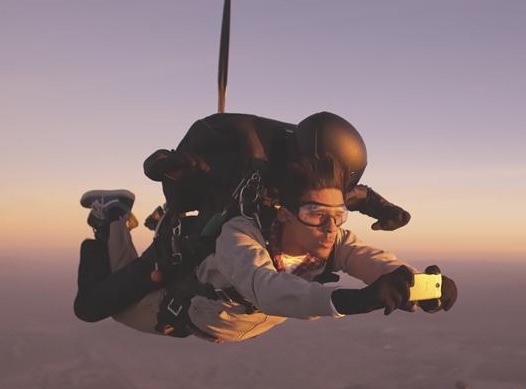 Creating content that resonates with your company's followers doesn't have to be a frustrating and painful process. Many times a single image or short video is enough to do the trick, if compelling or interesting enough.
Sharing an image with your followers is a heckuva lot easier than composing a six hundred word blog post--especially from a project site or sales floor. And, let's face it, everyone has limited attention nowadays, so short-form content like images and video are more likely to hit the mark with your audience.
In this post we're going to cover five mobile apps that will really allow you to crank up your content creation while on the go. So dust off your tired Facebook Page and Twitter account because with these mobile apps you'll be cranking out content in no time.
#1: Buffer
Buffer makes your life easier with a smarter way to schedule the great content you find. Fill up your Buffer at one time in the day and Buffer automagically posts them for you through the day. Simply keep that Buffer topped up to have a consistent social media presence all day round, all week long.
You can use Buffer to post to multiple accounts, including Facebook Pages, Twitter accounts and LinkedIn accounts. Buffer also supports multiple users which makes it extremely handy for social media teams.
Mobile apps are available for both Android and iPhone and a web-based app is also available for the desktop.
#2: Klip
This free mobile app allows users to quickly capture and share videos on the go. Klip limits your videos to 30 seconds--which we think is a good thing--especially when sharing videos to Facebook and Twitter. You can also quickly upload the short videos to your YouTube channel.
Mobile apps are available for both Android and iPhone, unlike the next two apps we'll introduce.
We view Klip as currently being the best choice for businesses who want to quickly capture and share videos. We say this because the app is available for both Android and iPhone and you can be selective in which videos you choose to share to other networks.
#3: SocialCam
SocialCam allows you to capture videos of any length and also add filters to your video.
Your videos can be shared to Facebook, Twitter, YouTube and also via email and SMS.
SocialCam is currently only available for the iPhone.
#4: Viddy
Viddy is a direct competitor to SocialCam, both currently fighting to be the "Instagram for video". The biggest difference between the two video sharing mobile apps is that Viddy limits videos to 15 seconds in length.
Both mobile apps automatically opt you in to share videos, comments and likes on your Facebook Timeline, but only Viddy makes you aware of this up front. SocialCam allows you to be selective in what you share on Facebook, while Viddy shares all or nothing to your Facebook timeline. Because of this "selective sharing" feature, SocialCam is probably a better choice for businesses.
Videos can be automatically shared to Facebook, Twitter and YouTube. And like SocialCam, the app is only available on iPhone.
#5: Instagram
Instagram is a free mobile photo sharing app that allows users to take photos, apply a filter, and share it on Instagram itself or a variety of other social networking services, including Facebook, Twitter, Foursquare, Tumblr, and Flickr.
The application is compatible with the iPhone and iPad as well as Android devices.
As of May 2012, Instagram had just over 50 million users, this just a month after being acquired by Facebook for over $1 billion.
Instagram is a great solution for visually capturing our work and day to day lives. We encourage our clients to use Instagram to enable their employees to photograph and share what's happening day to day in their business.
Which of these mobile apps have you tried? Feel free to suggest others and add your comments below.