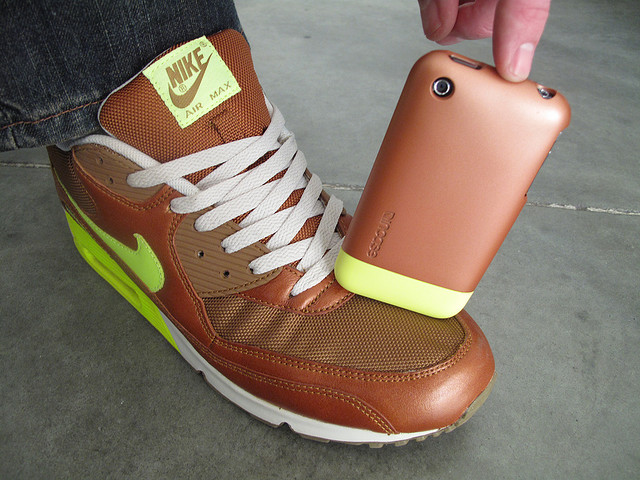 A recent study from comScore reported that more than 100 million Americans now own a smartphone. With a U.S. population estimated at 311 million, this translates into one in every three Americans now owning a smartphone.
Those are impressive numbers, but why do they matter to your green industry business?
Consider these numbers from the Royal Pingdom blog:
One of many signs that smartphone adoption is exploding is that as of May this year, 9.1% of all web usage in the United States happened via mobile devices. Two years ago, that number was just 3.3%. (This report is based on usage of small-screen devices, which does not include tablets like the iPad)
Two years from now this number could be around 20-25%.
Can your company's website offer a frictionless mobile experience for one out of every four potential prospects visiting your site from a smartphone?
Now is the time for your company to prepare for this inevitable shift to a mobile-dominated, post-PC world.
First step: Understand where you are currently
Just as we do for our green industry clients and ourselves, we encourage you to routinely analyze how much of your website traffic is coming from mobile devices like smartphones and tablets.
This can be easily accomplished using Google Analytics.
From within your dashboard you can view mobile versus non-mobile visits and page views. As you can see in the screenshot below, nearly 17% of Landscape Leadership's traffic is via mobile device (which does include tablets such as the iPad).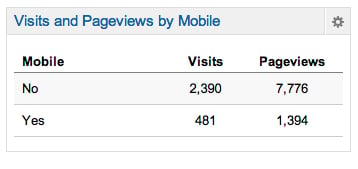 Drill down even deeper to understand from which devices potential prospects are visiting your site from. In the screenshot below you can see that most people visiting our website via a mobile device are using either and iPad or iPhone.

Visit your own website via a smartphone and navigate as if you are a first time visitor seeking more information about your services. Be honest about how you experience your site from this mobile perspective--because this is exactly how a large percentage of your potential prospects are reaching you...for the very first time.
Can you hold their attention and stop them from bouncing? Can you move them where they want to go? Can you convert the visitor into a qualified lead for your sales team?
This is exactly what your green industry business needs to prepare for. Are you ready?
Did you like this post? Please share it with your followers on Twitter.
To prepare your company for a mobile Web 3.0 world, learn how Landscape Leadership, in partner with HubSpot, can optimize your company's online presence for a mobile experience that can drive more traffic and generate more qualified leads. Sign up for a free demo and let us show you how.
image source: Incase.