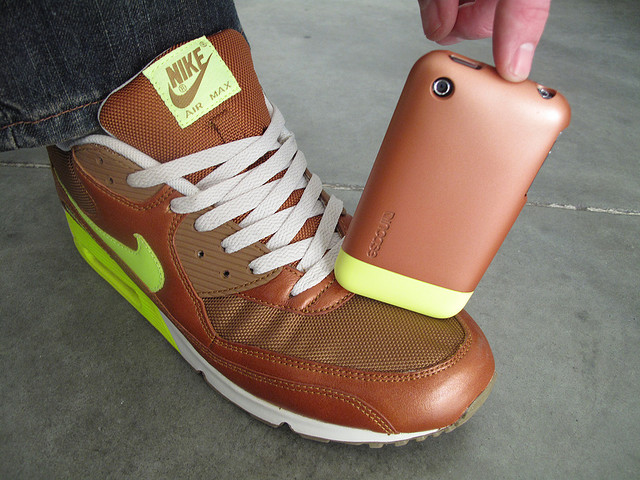 As the saying goes, "There's an app for that."
From photo editing to news updates, you can find a mobile app for almost anything. But with so many out there, how can you narrow it down and find the best mobile apps for your lawn care business?
We talked with three industry insiders to see what apps are topping lawn care pros' lists — and how mobile apps are changing the way businesses operate.
The case for using mobile apps in your lawn care business
Nearly two-thirds of all Americans now own smartphones, which is up from 35 percent in early 2011, according to Pew Research Center. As the number of mobile users continues to expand, so do the capabilities of devices and apps.
Lawn care operators can — and should — take advantage of the technology available on their mobile devices.
"It's super important for anyone in business to always be thinking of ways they can do their jobs more efficiently, and mobile apps are just one way landscape professionals can do so," says Marisa Palmieri, editor of Landscape Management.
Mobile apps can help you stay connected to all of your crews, clients and files no matter where you are.
Stay connected with these recommended mobile apps for lawn care pros
"Anything a lawn care professional can do to be more connected with their customer base, the better. These pros are turning more to mobile apps," says Chuck Bowen, editor and associate publisher of Lawn & Landscape, which has an app for iOS devices.
Lawn care businesses are continuing to become more mobile savvy to help them stay connected while out in the field, says Mike Donovan, moderator of online communities for Lawnsite. "Whether it be their mobile phone, tablet or even a laptop, lawn care pros are using these devices to stay connected to the weather, news in the industry, take pictures and participate on social media," he adds.
Mobile devices are helping lawn care professionals manage and grow their businesses. Here's a look at some of the mobile apps they're using most.
(RELATED READING: How to Run Your Lawn Care Business From an iPad)
Watch out for the weather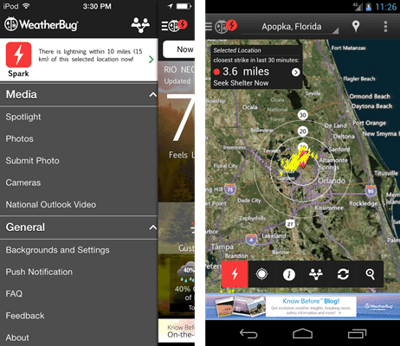 The weather has a big effect on the amount of work you and your crews can accomplish each day, so it's no surprise weather apps are some of the most popular mobile apps with lawn care businesses.
Here are some of the top weather apps lawn care pros are using, according to our insiders.
(RELATED READING: 5 Mobile Apps For Creating Content On The Go)
Share messages and files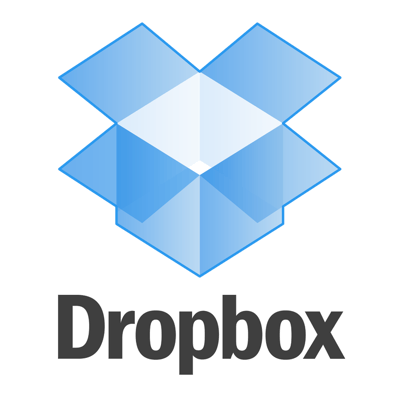 One of the main reasons people like using mobile apps is because they can access them wherever they want. They aren't tied to a desktop or office.
Since they are using the apps out in the field, lawn care operators are turning to ones they can use to message and share files, Bowen says. "They're using anything that allows them to stay in touch with the office," he adds.
Here are some of the top apps pros are using to stay connected in the field:
Evernote: You can keep track of your notes, files and more with the app. It also allows you to chat and share all of the files with your team members. Evernote is available for free on iOS and Android devices, and there are also paid versions if you want to upgrade.
Dropbox: One of the easiest ways to store all of your business files is by uploading them to Dropbox. That way, you can access all of your invoices, bids or other documents on your mobile device while out in the field. Dropbox does offer free accounts with limited space, but for a business, you'll probably need more. Dropbox for Business is $150 a year per user, with a minimum of five users. Or, you can pay a monthly rate. It works with Android and iOS devices. Google Drive is a less costly alternative to Dropbox for Business.
(RELATED READING: Lawn Care Software Review: Jobber vs. Service Autopilot vs. Real Green)
Other notable mobile apps to consider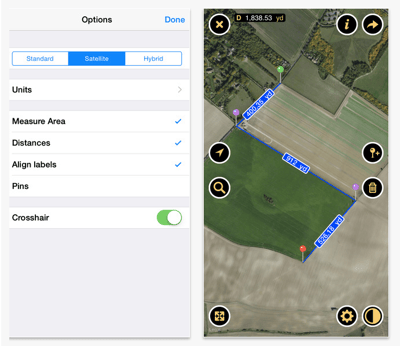 While weather and communication mobile apps top the list for many of the industry experts we talked to, there are some others worth mentioning.
An app that Bowen uses a lot is Instapaper, which allows you to save and read web content whenever from your mobile device.
"It's a great way to forward long emails or newsletters," he says. "That way, you can save everything you want to read for when you get back to the shop." Pocket is a similar app and a favorite of Landscape Leadership's team.
The apps work with iOS and Android mobile devices and are free. Both also have premium features you can upgrade to.
A landscaper Palmieri spoke to relies on Planimeter, which measures land area and distance on a map. You can plug in an address, and the app will give you views and measurements of the property. It's available on iOS devices and costs $7.99.
Mobile apps can help you manage your business (and yourself!) while on the go, and at very little or no cost to you.
"Mobile apps are a tool that any lawn care operator can use in their business to become more efficient and productive day to day," Bowen says.
If you found this article helpful please consider subscribing so you can receive our new articles instantly. We typically publish one new article each week. Just add your email address to the form below or go to our subscription page. And be sure to check out our new podcast, Smarketing Talk, for candid marketing and sales insight for green industry professionals just like you.
Image credits: weatherbug,