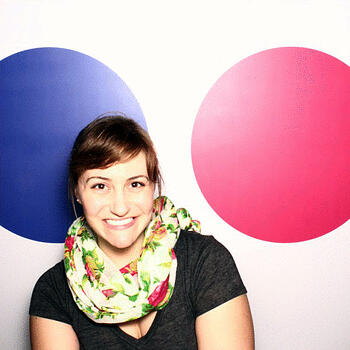 Hiring has always been a scary proposition for me. But to grow a business you have to do some, well, scary things. And in order to grow, business owners need to realize when it's time to get the hell out of the way. Fortunately for myself and Landscape Leadership, when I came to this realization we already had a prime prospect in mind for our first hire.
Paige Worthy (yes, that's her real name) started with Landscape Leadership in her full-time role as client services director at the start of 2014. Essentially, Paige is our operations manager, much like the role many of you have in your lawn and landscaping companies. She's in charge of getting things done for our growing portfolio of clients, freeing me up to focus more on the marketing and sales side of our business.
Paige has actually worked with us on a freelance basis for the past three years, getting to know many of our clients. This made the decision to hire and the transition to full-time fairly painless.
Here's a tip: Find talent and put it to work for you on a part-time or freelance basis before committing to a full-time position. Kick the tires, if you will (disclaimer: don't kick your employees; interns, though, are fair game).
While Paige was spending a considerable amount of her time freelancing with Landscape Leadership, she was also a social media strategist at a startup company called Upworthy (coincidence?), focused on building the brand's presence on Twitter and Google+. Paige helped more than triple the Twitter following and launched #UpChat, a monthly Twitter conversation on Upworthy topics from education and parenting to race relations and LGBTQQ issues (I don't even know what that acronym stands for, Paige put it in there :-). We're confident she'll have a similar impact with our green industry clients.
Paige also brings with her a tremendous amount of experience in the green industry, previously as the managing editor of Scranton Gillette Communications' Lawn & Garden Retailer, GPN and Big Grower magazines. She also had a short stint with ANLA to help plan, market and execute the 2011 Management Clinic in Louisville. Obviously this industry experience is hugely valuable to our green industry clients and us.
As Paige said in her obligatory press release-esque quote, "I'm so excited to be working in the green industry full time again. I've never encountered a group of people so passionate about their craft!"
And I'm excited because I can get out of my own way and start to grow this business, knowing our awesome clients are in the more-than-capable hands of Paige Worthy.
Give Paige a follow on LinkedIn or Twitter (@paigeworthy), but keep in mind, myself and Landscape Leadership are in no way responsible for what she posts :-)