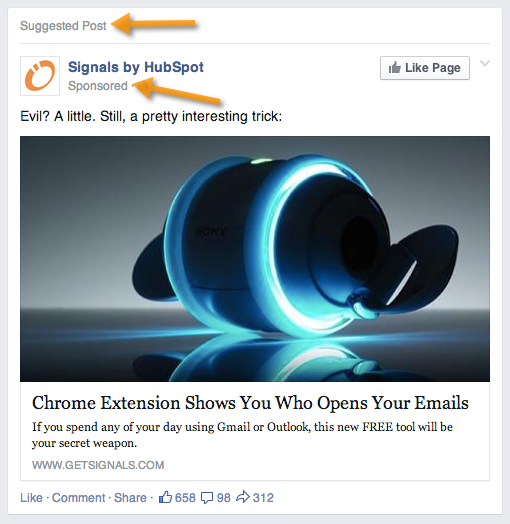 Have you noticed your reach on your company's Facebook page nosedive over the past several months? Trust us, it's not just your page and updates failing to reach your hard-earned fans.
Chances are your "organic reach" — the total number of people you can reach for free on Facebook by posting to your Page — has been on a sharp decline like that of the majority of Facebook pages.
This drop is no accident, as previously acknowledged by Facebook.
Digital consultancy Social@Ogilvy has expertly charted the freefall:
In 2012, Facebook famously restricted organic reach of content published from brand pages to about 16 percent. In December 2013, another round of changes reduced it even more.

By February 2014, according to a Social@Ogilvy analysis of more than 100 brand pages, organic reach hovered at 6 percent, a decline of 49 percent from peak levels in October. For large pages with more than 500,000 Likes, organic reach hit 2 percent in February. And Facebook sources were unofficially advising community managers to expect it to approach zero in the foreseeable future.


Organic reach of the content brands publish in Facebook is destined to hit zero. It's only a matter of time.