Digital Marketing
Grow your lawn care or landscaping business with qualified leads that result in ideal customers.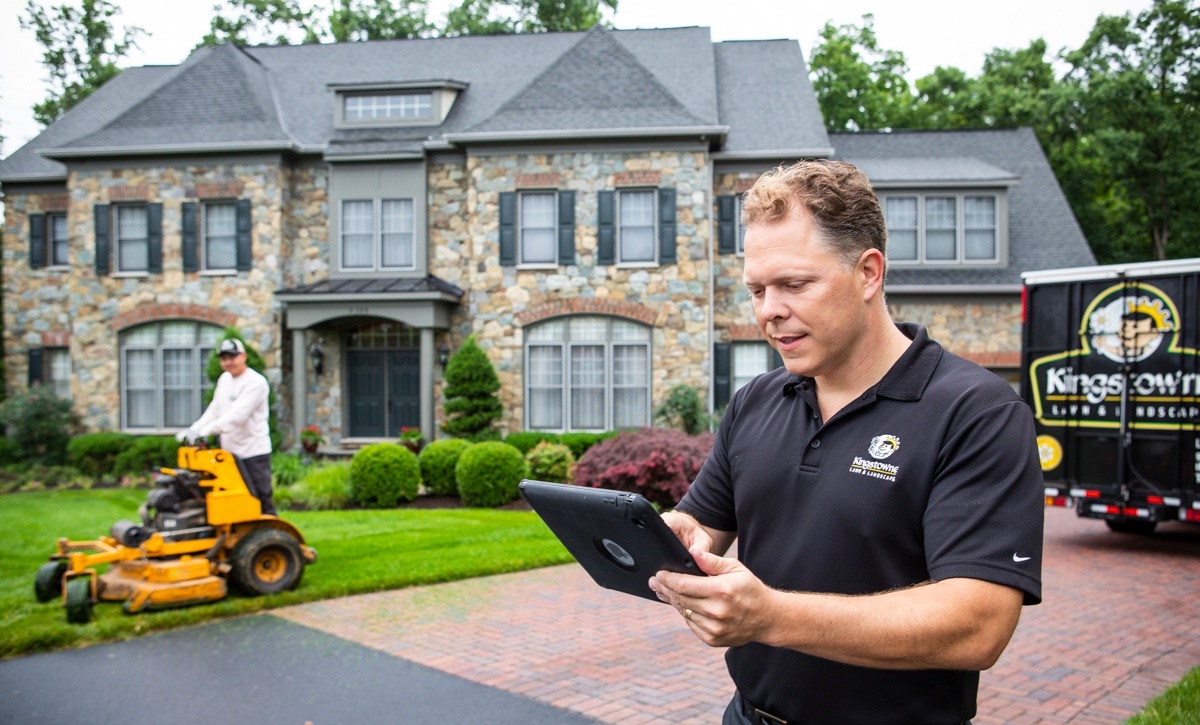 Effective & efficient marketing
You hate wasting time and money. You need to create a steady stream of qualified leads and get a great ROI on your marketing dollars.

To grow your lawn or landscape business with profitable, ideal clients, you'll need to rely on proven methods that have worked for companies just like yours. We've got you covered and have been doing this since 2008.
Year-round leads
Our lead generation strategy for lawn care and landscaping companies is a comprehensive approach to generating leads throughout the year and for the long haul.

To do this, we partner with our clients for a 12-month engagement. These partnerships often include professional photography, video production, and other services. The lead sources we utilize include a mix of the services below.
Our digital marketing services

Content Marketing
We'll create compelling content on your website and blog that will rank high in search results.

Paid Search Ads
To supplement organic search traffic, we'll create targeted campaigns to grow specific services.

Local SEO
We'll optimize your website and content to target nearby communities and connect with local people.

Email Marketing
Compelling campaigns will raise service awareness and grow average customer value.

Online Reviews
Regular client feedback requests will help you retain business while generating online reviews.

E-commerce
If you want to sell products or services online, we can build you a customized solution.
Digital marketing costs
Our clients invest anywhere from $60,000 - $100,000+ with us in a given year for our services. These engagements may include website development, photography, or video production projects as well as digital marketing services.

While some sources like email and content don't carry additional fees, pay-per-click advertising campaigns will. These additional fees are payable directly to Google, social media, etc. The cost of these additional budgets ranges from $25,000 - $100,00+ depending on how aggressive our clients are for lead generation.
Helpful Insights
Read in-depth articles about digital marketing for your lawn care, tree service, or landscaping business.
Video Series: PPC Google Ads for Lawn Care and Landscaping Companies
The 7 Deadly Sins of Email Marketing: Is Your Landscaping or Lawn Care Company Guilty of These?
16 Lawn Care Lead Generation Strategies (Ranked Best to Worst)
FAQs about digital marketing
How do you decide which methods are best?

We perform a Total Growth Review for each of our clients and work together to customize their game plan each year. This will detail costs and campaigns to grow leads to specific service divisions.
Can I hire you for just digital ad campaigns?

Unfortunately, no. Digital campaigns are all part of a more comprehensive strategy in an annual engagement.
What months should I run digital campaigns?

Most campaigns such as content marketing, email marketing, etc. are most effective when ran year-round. However, we understand there is seasonality to the green industry, so most of our clients run paid ad campaigns anywhere from 5-12 months throughout the year.
What kind of ROI can I expect?

ROI is easily measured in some campaigns such as Google Ads. We often see a cost per lead of anywhere from $10-$35/lead. However, other initiatives such as SEO and blogging are long-term approaches that pay dividends for years which is harder to calculate. We will utilize customized dashboards, monthly meetings, and frequent check-ins to give you peace of mind that your strategy is working.
Can you help with my offline marketing campaigns?

Absolutely. We want you to be able to measure the success of all of your campaigns. For many clients, we help to create print media and set up landing pages and call tracking phone numbers to help you measure the results of what you're spending with other advertisers.