In the Green Industry since 1997
My career has taken quite a turn.
I graduated with a degree in Horticulture from Michigan State University and have been entrenched in the green industry for over 20 years. During those years I've dug, trenched, and trimmed with the best of ya'll.
I operated my own successful landscape design firm for seven years prior to launching Landscape Leadership. Yes, I miss it sometimes. I miss the creativity and selling the "big idea" to my clients. I don't necessarily miss overseeing the construction and dealing with the inevitable follow up :-) I'll admit, I was a total design snob.
I absolutely love where I'm at today with our team at Landscape Leadership, assisting some of the best companies in our industry with their marketing and truly impacting their bottom lines.
I've lived in Austin, TX for over a decade now, originally a transplant from the midwest and the great state of Michigan.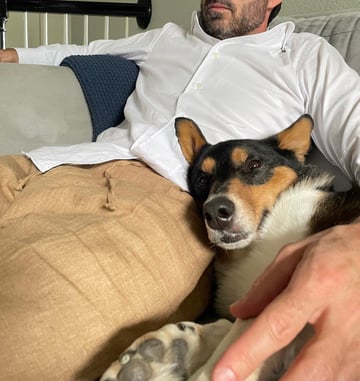 When I'm working remotely, you can find me...
Either at my WeWork coworking space taking advantage of the free coffee or at my home office being distracted by my family.
What I love most about the green industry is...
The people! Smart, creative, driven, down to earth... I can't imagine working in any other industry. And the work our clients do: gorgeous swimming pools, beautiful masonry work, elaborate outdoor kitchens... Are you kidding me!?!?
My interests
Watching Notre Dame football on Saturday afternoons
The Austin nightlife- jazz club, improv, comedy, restaurants... we've got it all
Cocktails and cigars... Negroni, anyone?
Classic menswear and tailoring
Biking, hiking, and trail running
Collecting art- currently into fashion illustration and anything/everything mid-century
Music and going to concerts with my son
Chris' Insights
Check out some of Chris' most popular articles
How to Charge for Landscape Design to Win More Business and Make More Money
Do You Know How to Identify Your Most Profitable Landscape Services?
When & How to Raise Prices for Landscaping & Lawn Care Services