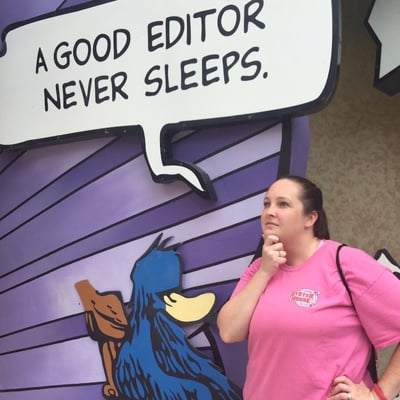 Here at Landscape Leadership, we can (and often do) strategize until the cows come home, till we're blue in the face.
But in inbound marketing, the work we do really comes down to one thing: compelling writing.
The articles we write, the guides and checklists we produce, the emails we send to our clients' prospects and customers…all that strategy falls by the wayside without the right words, chosen with keyword savvy and a panache for language.
In the past, all that great content has been written by talented contractors all over the country who are masters of the written word (and the green industry!) — until now.
Please say hello to Lauren Dowdle, our first-ever full-time content writer!
Meet Lauren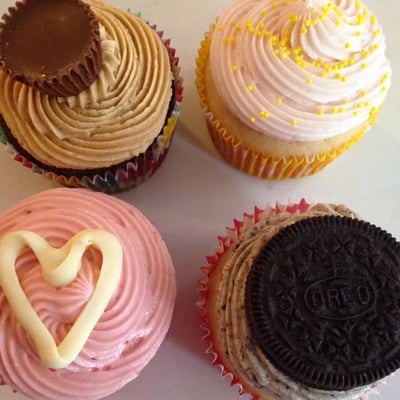 Lauren grew up outside Washington, D.C., the daughter of a pastor — but now lives with her husband and five (!!!) pets in Hoover, Alabama, just south of Birmingham.
So many fun facts to share about Lauren!
She plays the tuba — in addition to three other instruments — and met her husband, Thomas, playing in her the University of Alabama's marching band. She started college as a music major, though we're awfully glad she ended up discovering communications.
Lauren is also a baker extraordinaire. This summer, she took several hundred cupcakes to her local farmers market and sold them ALL. (If anyone needs me this weekend, by the way, I'm hopping a flight to Birmingham right meow to snag one of those Oreo numbers.)
Another industry ace
She was freelancing full time when we hired her, but Lauren spent two years as the editor of Total Landscape Care — and worked with the publication in some capacity for four years. She's also written for other industry publications, including our pals at Landscape Management.
She could also help you out in the yard: She says one of her favorite random fun facts about herself is that she won a contest during an industry trip…for operating a backhoe and completing her tasks in the shortest amount of time.
Was it beginner's luck, or is she a total natural behind the wheel of big construction equipment? You be the judge.
The content writer role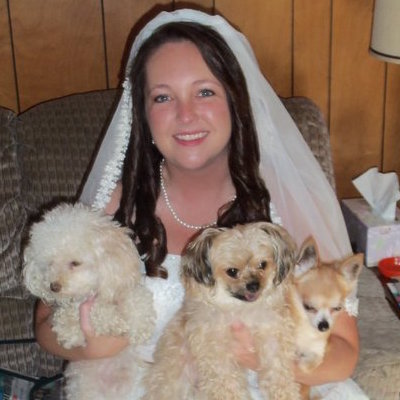 Lauren actually started with Landscape Leadership many moons ago as a freelance writer, knocking out article after article that consistently surpassed our expectations. Her writing was spot-on with respect to keyword phrases, and both in-depth and compelling to read. Our "they ask, we answer" approach to content took on new meaning with her.
So when the time came to grow our staff once again, she was an obvious pick.
Lauren will be working with Emmett and Pamela as part of an account management "pod" that's dedicated to a group of clients. Pod people. Heh.
In her own words
"I'm excited to learn more about marketing the content I write — so expanding on SEO and different techniques that will take the content to the next level. I love tracking how blogs and other content are actually driving site visits and leads."
We're excited to have you on board, Lauren. Another word nerd in our ranks can only lift us up.