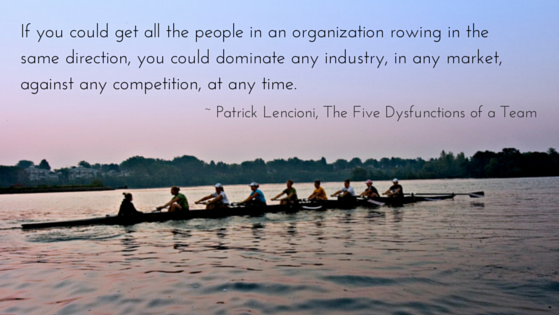 Our vision as a business and team is to create a "Bulletproof Agency". To me that means two distinct things:
From a retention standpoint: We provide so much amazing value throughout our clients' organizations that it is unthinkable to breakup with us or consider working with another agency.
From a new business standpoint: Our perceived value to an organization is so obvious that our potential clients are unable to seriously consider any other option, whether that means hiring in-house or retaining a much larger "big name" agency.
Bulletproof means we retain every client and win every deal in our market no matter what competition might be sitting at the table – all without sacrificing the profit margins we seek.
Three Steps to Bulletproof
How do we get to bulletproof? We need three components working together:
People
We must recruit and retain five-star talent. Not only our full-time team members but also the freelance talent we work with on a daily basis.
We must maintain and grow our relationships with our partners like HubSpot.
Our customers
We must maintain a position where we choose – not chase – the type of clients we want to work with. We will continue to work with the most progressive companies in the lawn and landscape industry who are leaders in their specific markets.
We will only work with companies who treat us as a partner, not a vendor.
Our services
We must continually solve for the customer (SFTC): "Solve more and more of their problems," Dharmesh Shah has said.
This means offering our clients a breadth and depth of services that other agencies are unable or unwilling to provide to our target market, from digital marketing to sales enablement to recruiting. We solve for our unique clients like no others can.
Over 90% of our total revenue is and will continue to be retainer-based – we don't chase projects.
The software we implement with our clients makes us even more "sticky" and bulletproof. 100% of our clients use HubSpot's marketing software. Over 70% of our clients' websites are built on HubSpot's COS currently. This needs to be 80% or higher. 50% of our clients will be using HubSpot CRM by the end of 2015. We need to reach over 80% adoption of the CRM.

That's bulletproof.