Six years ago this June I outlined my vision for our team at Landscape Leadership, titling it "Creating the Bulletproof Agency".

About our clients, specifically, I wrote:
We must maintain a position where we choose – not chase – the type of clients we want to work with. We will continue to work with the most progressive companies in the lawn and landscape industry who are leaders in their specific markets. We will only work with companies who treat us as a partner, not a vendor.
After a recent discussion with Chad, I thought it would be a good time to revisit my vision and candidly share my current thoughts with you, our partners.
First, back to the beginning...
I'm pretty certain most of you don't know how Landscape Leadership actually started. It began as a paid membership website as a side hustle to the landscape design work I was doing at the time with my design firm, Fountainhead Gardens. Landscape designers from around the world paid a $15/month subscription to read my advice and insight on running a landscape design business.

As the economy crumbled in 2008 and 2009 and all my design work dried up in Michigan the website quickly became much more than a side hustle; it became my sole focus. In hindsight, it's where my interest was anyway.

Of course, it wasn't making shit for money. So that was a problem.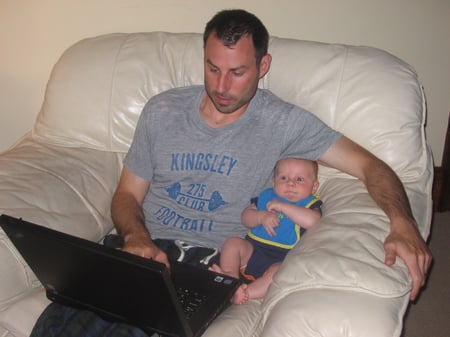 My son, Charlie, was born in 2009. I asked for a divorce not even two years later, then moved to Texas in early 2011 after having to sell my house for a huge loss.

During this time I made at most $1,000/month from the membership website and a little bit from occasional freelance writing and speaking. I had one landscape company who paid me $2,000/month to manage their blog and social media.

For six months Charlie and I slept on an inflatable mattress and ate our meals on the floor of my apartment because I didn't have enough money for furniture. I think he was three or four at the time.

I almost took a job with a company outside the landscaping industry selling advertising to car dealers. Can you imagine? Instead, I declared bankruptcy. I figured that would buy me more time to get my business figured out. That, and I knew it would ultimately be a disaster working for someone else.

This is when I was introduced to HubSpot. When I say I owe them everything, that's no joke. I had no business model at the time; I didn't know how I could make money doing what I was doing.

I remember sitting on the floor of my empty apartment talking to my rep at HubSpot about how I could build Landscape Leadership into a "marketing agency" by partnering with HubSpot. I had one client (Neave Group Outdoor Solutions, in New York) I was already doing this work for. HubSpot told me they would show me how to build this business model and scale it.

I asked my parents if I could borrow $5,000 to buy a HubSpot license and rebuild my website. They didn't hesitate. This was probably the most humbling experience of my life. But, it was also one of those very few times that I absolutely knew I was doing the right thing and was on the right track.

After dropping the "membership site" model and rebuilding my website to reflect our new position as a "marketing agency for the green industry", I picked up two new clients within about three months. The first paid us $500/month and the second paid $1,000/month I believe. I had three clients and $3,500/month in recurring revenue now.

This gave me some confidence in my new business model. And some furniture for my apartment.

Later that same year at PLANET's annual conference in Louisville, I signed up HighGrove Partners as a client with a $3,000/month retainer. That was the domino I needed to fall. Once other companies in the industry heard about us working with a respected company like HighGrove then they wanted on board too.
That changed everything for me and I have a ton of gratitude for Jim McCutcheon and HighGrove because of it.
Where we're going today
Now it's 2021. I guess I've been at this for a decade. Not that much has changed from my perspective. I look at all of you just as I looked at Neave Group and HighGrove Partners in the beginning. I'm extremely thankful and humbled to have all of you as trusted clients (I know my team is too).

My goal for Landscape Leadership has never been to scale this into a $5M or $10M marketing agency. Not everything needs to scale. I'm not interested in the hours required or the bullshit involved in getting to $10M.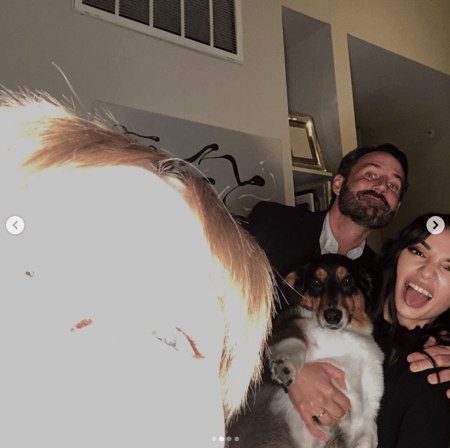 I like picking my crazy kid up at school and hanging out with my girlfriend. And smoking a cigar on the balcony while I listen to my Notre Dame football podcasts. Landscape Leadership is a lifestyle business, not a high-growth business.

I tell you this because our growth strategy is based on this understanding. Frankly, I wish some of you would put more consideration into what you really want from your businesses. Because I know you want more than just growth for growth's sake. Something to ponder...

In my mind our mission is really simple: I want to make a truly meaningful impact on the companies we work with. For me, being a business owner myself, that means I want to see you making more money personally and having the lifestyle you want for your family (and less stress). At the same time, I also want Landscape Leadership to be highly profitable. If not, what's the point?

This is why we limit how many companies we work with at one time. I don't feel like we could do the meaningful work we want to do for you if we were in constant growth mode. This isn't going to change.

I'm projecting that Landscape Leadership will hit $1.1M in total revenue this year. That's kinda crazy to me considering how this all started ten years ago.

Our success hasn't clouded my vision. I don't have a problem keeping my eye on what's most important to us (and to all of you). The past struggles are always fresh in my mind. And my role has evolved to allow me to focus on Landscape Leadership's mission and future and not get caught up in the day-to-day too much (thank you Emmett, Chad, and Carolyn for that).

So we're in a good spot is what I'm rambling on about. And I'm thankful to have you with us.