This is a guest post written by our friend, Lindsey Getz, who contributes regularly to many of the lawn and landscape industry publications you are familiar with.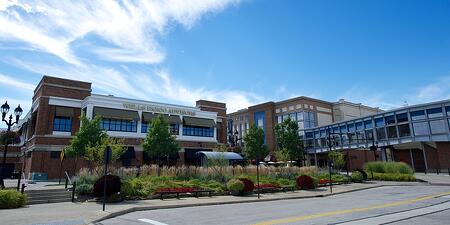 Adjusting to life and business in the midst of a pandemic has been no simple feat. But there's no question some industries have been hit harder than others. While the Green Industry as a whole has fared well—after all, we were amongst those businesses declared "essential," even early on—those lawn and landscape companies focused on the B2B market have had a more challenging time.
As the markets that these landscape professionals serve have suffered—they, in turn, have suffered, too.
To help get a finger on the pulse of this important market, we've taken the time to survey and interview several commercial landscape leaders (and Landscape Leadership clients) who were willing to share what they've experienced, what they've learned, and what they anticipate as we head into a new year.
How Has the Pandemic Impacted Business?
With more people spending time at home, it's fair to say that the residential landscape market is performing well—if not even thriving. In fact, with people feeling less safe about indoor gatherings, many have looked to using outdoor spaces to the fullest.
But when it comes to the commercial landscape segment, particularly those servicing B2B markets, things are a bit more complicated.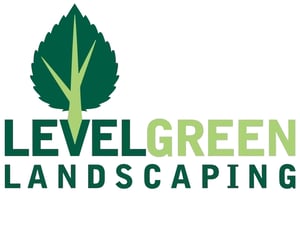 Michael Mayberry, Chief Technology Officer (CTO) for Level Green Landscaping in Upper Marlboro, Md., says that their clients are demonstrating caution, particularly in retail and office space where there are still not a lot of people working or hours have been cut back. The good news is, the HOA space is performing well.
"People are home and they want to see their properties looking better," Mayberry says. "The HOA market has actually increased through all of this. If people are going to be at home, maybe even working at home, they want great outdoor spaces. They're paying a lot more attention to landscaping."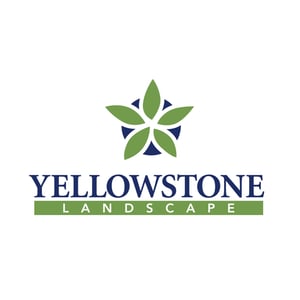 Joseph Barnes, Marketing Director for Yellowstone Landscape, headquartered in Bunnell, Fl., with locations across the country, reports a similar experience across the country. As a company with a strong foothold in the hospitality industry, the pandemic created challenges.
He uses the closure of Disney World and its rippling effects as a prime example.
"Here in Central Florida, when Disney World had to close, and so many surrounding resorts and hotels also shuttered, we had to shift gears," Barnes says. "We went back to basic maintenance—just keeping things manageable while these places were closed. The same was true for retail—we drastically reduced services. One thing about landscaping is that you can't stop entirely but with no income, many of our accounts in these hard-hit markets scaled back to the bare minimum."
Fortunately, like Level Green, Yellowstone has seen steady spending in the HOA market. Though enhancements shrunk in some cases, and the "out-of-contract" spending seems to have decreased, overall contractual sales in this market fared well for Yellowstone.
"We're still seeing HOAs sign contracts and paying the bills, they're just not as interested in huge flower displays or extra spending as they might have been in the past," Barnes says. "That's not surprising as uncertainty always leads to more cautious spending and I think everyone is seeing that."
Cautious Optimism for the New Year
On the horizon of a whole new year, many landscape business owners say that they will utilize what they've learned in 2020 to move forward with cautious optimism.


Tim Lake, president of T. Lake Environmental Design, headquartered in East Dublin, Ga., says that he doesn't see the impact of the pandemic just going away in the new year. In fact, he says the political uncertainty is even more of an issue right now.
"When markets get upset by uncertainty, large publicly held companies are very much impacted—and they start to cut back," Lake says. "Maybe they stop investing in large buildings or they grind construction to a halt. That can impact whether we get a job. I think we've reached a point where we are largely normalized with the COVID-19 Pandemic in that people have found a way to work through it and to keep going but I see more uncertainty around the impact of politics."
Lake says that while COVID-19 has not gone away (at press time), he has noticed people feeling a lot more control over the situation.
"I think people realize you can implement controls, you can wash your hands, you can wear a mask—you can make choices that increase or decrease your risk," he says. "But people feel powerless as to the impact of politics right now and I see that as our biggest issue for next year."
Lake says that the company will move forward cautiously, as others are doing.
As American mathematician and Temple University professor John Allen Paulos is famous for saying, uncertainty is the only certainty there is. Landscape business leaders are doing the best that they can to embrace it.
"I think we're expecting uncertainty ahead," Mayberry says. "In some ways knowing and embracing that in advance, helps. We put a lot of things in place this year to protect the health and safety of our team and our clients and in that sense, we're much more prepared to deal with COVID-19. We do think we'll do better next year because we're a little more guarded and a little more prepared. But for us, a lot of it will be contingent on what happens with snow. If a lot of snow falls, that could be great for the bottom line. But if snow falls and retail centers aren't open or don't have the budget for clearing, that's a different story."
For Yellowstone Landscape, Barnes says that with a new year of contracts, the company is anticipating some difficult conversations. It's not much different from what they faced 10 years ago, during the Great Recession.
"A lot of what we've faced during this pandemic is comparable to what we faced with the Great Recession," he says. "Clients pulled back services and reduced cost. They wanted to do less and pay less. So, our biggest challenge was when they began to want to add more services, we experienced some scope creep. They wanted to restore all of their services but didn't want to pay a whole lot more. They had budgeted for what they were spending during the recession. They wanted A-level service for C-level prices."
Barnes says that Yellowstone is prepared to face a similar scenario.
"I do suspect a number of our clients will plug into the 2021 budget what they spent during 2020, and that can be an awkward conversation," he says. "We need to be transparent and clear that as things improve and these markets return to normal, we also need to ramp up our services and our prices. This is more true for hospitality and retail than anywhere else. At many of the resorts we work with, we did step up and even help out because we didn't want to lose them. But it can be a delicate balance. We want to see them understand that we may have cut our prices to help where we could but that can't be a long-term solution. Getting ahead of these conversations early on will be the key to success."
While there's no question we aren't free of the challenges, the Green Industry is one that has proven to be resourceful and able to pivot in times of great stress in the past. As we look to the future, that continued resilience will be necessary as we forge ahead.
---
Thank you to Lindsey, Michael, Tim, and Joseph for their contribution. If you want more insight like this delivered straight to your inbox please consider subscribing to our blog. Just add your email address to the form below.