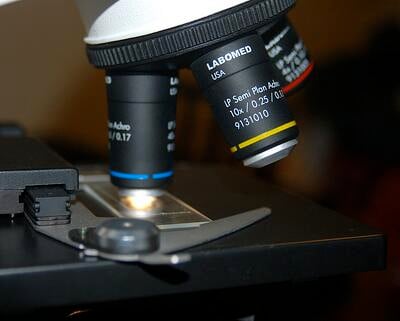 By now you should all understand that the quantity and quality of inbound links pointing back to your company's website is a primary factor in how your website's pages rank in organic search results.
The fact numerous relevant and authoritative websites are linking back to your site is a strong signal to the search engines, like Google, that your company's site is a trusted and valuable source of information.
While earning inbound links from highly authoritative sites is no easy task, this practice, most often called link building, is a cornerstone of search engine optimization (SEO).
Although the task can seem a bit daunting, a little homework up front can get you off to a good start. This begins with analyzing your website's current link profile. In other words, determining which other website's are currently linking to yours.
Below are a few reasons why this is important:
Find "low hanging fruit" opportunities- Maybe there are one or two websites that are currently linking to you that, with a little work, you could get another link from.
Find opportunities from your competitors- Analyze your competitor's link profile to find website's that may be interested in linking to your company's website as well.
Analyze your link profile to audit your SEO agency- Let's be honest, there are a lot of companies providing shady SEO services to green industry businesses. Link building is usually their primary strategy. You can audit your link profile in an attempt to analyze the quality of sites they have linking back to you. We do this with all of our clients when we begin working together. I suggest you do the same if you're working with an SEO services provider.
Determine your site's most popular pages- Most links will point back to your site's home page, but other inbound links, for example, may lead to a blog post you wrote two years ago. This helps you pinpoint what content resonates the most with your audience.
(FREE TOOL: Earn More Links and Improve Your Rank In Local Search Results With Our FREE Diagnostic Tool)
Tracking down inbound links
Let's take a look at three tools you can use to audit your link profile. The first two are free tools.
Google Webmaster Tools
If you are serious about using your website to generate more business, you should be using Google Analytics and have your site connected to Google Webmaster Tools. If you have a webmaster who hosts and/or updates your website, you probably already have this taken care of and you would just need to request your link profile from them.
If you set up your Webmaster Tools account on your own, you can access your link profile by following the steps highlighted in the screenshot below.

Open Site Explorer
Open Site Explorer, powered by the good folks at MOZ, is a great free tool. You can use this tool to compare your link profile to that of your competitors. We prefer this over Google Webmaster Tools.
This will show you how many unique domains (websites) are linking to your site as well as the total number of inbound links. It also ranks them by "authority" which will give you a good idea regarding the quality of links pointing back to you.
Below is a screenshot showing Landscape Leadership's Open Site Explorer record.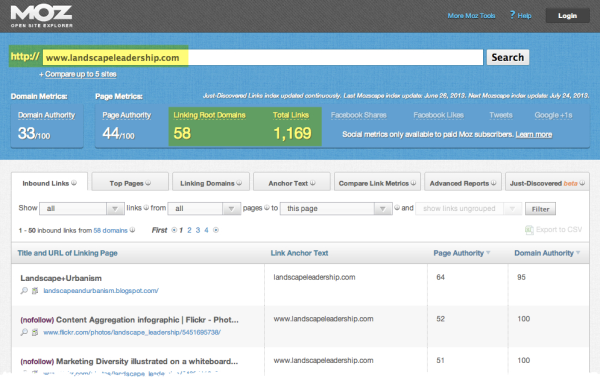 (RELATED: SEO For Landscapers and Lawn Care Pros [Smarketing Talk Ep. 6])
HubSpot
If you're a HubSpot user you can use the Link Grader tool to analyze your inbound links (and your competitors).
I love this tool because you can easily view the link profiles of competitors and it also shows you from which inbound links you are generating the most traffic, leads and customers from. That's some valuable data! See the screenshot below.
This tool requires a HubSpot license.

Thanks for visiting our site! I hope this article was helpful to you. You know inbound links are important to your search rankings, so we want to give you our FREE tool which will help you earn even more links back to your website. Use our free diagnostic tool to find opportunities you may be missing.
Image Credit: igb