So you've hired a digital marketing agency!
Congratulations.
If everything goes according to plan, you're well on your way to boosting your website traffic, increasing the number of leads and opportunities in your sales pipeline, and making more sales that will grow your business overall.
You're probably eager to get under way and start seeing results, dammit — results!!! And you will. But the first month of your engagement with your new agency will build the foundation of your relationship, which will produce those results over time.
I'm speaking from experience: Just three months into 2015, I've personally worked to onboard four new Landscape Leadership clients — with two more relationships just getting started as April gets under way.
Want to make the most of these crucial first few weeks? Here are four tips to get your agency relationship off to a great start.
Communicate
Communication is everything.
I regularly tell Landscape Leadership's staff — including our freelance content writers — to err on the side of over-communication. And the same goes for our clients, old and new.
Particularly during onboarding, keeping the lines of communication open is absolutely crucial. We're just feeling each other out, client and service provider. Our onboarding process requires a lot of back and forth by email, telephone and, nowadays, in person as well. (Starting in 2015, we've been scheduling face-to-face meetings with our new clients. It simplifies our process to do certain things in person, and makes all that screen time afterward much easier. It requires a lot of travel but it's totally worth it.)
Make yourself available for calls, check your email often (and respond, y'all), and follow through on every communication.
We promise the same, of course. We know a digital marketing relationship can be foreign, rugged terrain for our newest clients — and we build in extra time during onboarding to answer questions, clarify our deliverables and help everyone within our clients' companies understand what we're doing and get excited about it.
Provide access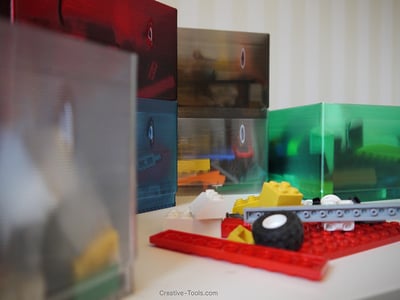 Very closely related to communication is access.
What do I mean by this?
Your new agency partner needs access to all sorts of things that before you begin your engagement, you may not even be sure how to access yourself: Google Analytics credentials; website and website hosting login information; company logos; high-resolution photos of your staff and projects. (That's not an exhaustive list.)
Agency staff is going to ask for everything they need to get the job done — and if they're anything like me, they'll nag at you until they get it. Working with an agency isn't a "set it and forget it" proposition; it's going to take a commitment of time and energy from you and others within your company, particularly at the beginning.
Do everyone a favor and put your IT provider's phone number on speed dial (and anyone else who controls assets related to your website, social media, graphic design, etc.), and prepare them for the fact that you're starting a new relationship with an agency and may need to call on them to help provide access to all those assets in the near future.
Loop in your staff
Perhaps even more importantly than online assets like website logins and Google Analytics credentials, you'll also need to provide access to your staff, too.
Landscape Leadership adds all its clients to Basecamp, our online project management software. And it's not just the president of the company or the head of sales or marketing that we're adding to the mix — it's everyone we might need to contact.
Think about the stakeholders within your business that will help your agency do its job better — then add them to the conversation. Inbound marketing is a much more democratic process in 2015, one that requires the cooperation and buy-in of a lot of folks within your organization.
Help your staff understand why you hired a marketing agency in the first place. How is the work that agency is doing going to affect their jobs on a day-to-day basis? How will it affect the sales process? Their bottom line?
The content marketing kickoff workshop we conduct during each of our in-person onboarding visits will help do some of that, but buy-in from "the masses" starts from the top. So share with the rest of your team why you're so excited to be starting this agency relationship. There's a better chance they'll get excited, too.
Give us a seat at the table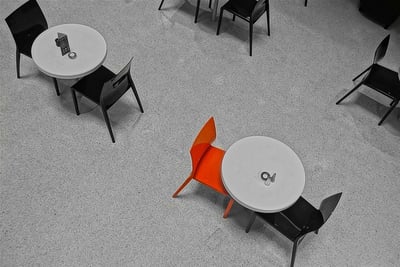 When you hire a marketing agency, ideally you aren't just choosing a company to churn out blog posts, send a few email blasts and post photos to your Facebook page.
I can't speak for other agencies, but we at Landscape Leadership really don't want to be just a service provider. The agency you hire should be a partner to help you advance the goals you have in growing your business. So be sure to tell us your goals, and let us help you achieve them!
We understand the work you do to grow your business doesn't stop with our engagement (I hope it doesn't, anyway). So although our deliverables are exclusively digital, we love to know when our clients are working on another marketing initiative — even if it doesn't involve your online presence at all.
Let me give you an example. One of our clients recently ran a huge advertising campaign in two of the major airlines' seatback magazines during the busy holiday travel season. They normally see an uptick in leads during that season as it is, but they suspected there was a big boost because of these advertisements — but because we didn't know in advance that they were running the ads, we couldn't work with them beforehand to create HubSpot tracking codes and put better analytics in place to track them. We'd have been able to offer them more insight with a simple heads-up. (And we talked to them about this at our most recent monthly meeting!)
If you're considering a print advertising campaign, weighing the pros and cons of a website re-design, or making big changes in hiring or the structure of your business in general… Clue us in. We may be able to help, but only if we have a complete picture of your efforts.
Conclusion: Getting your agency relationship off to a great start
You've just taken a big leap to improve the way you do business. (If we do say so ourselves.)
Starting your agency relationship off on the right foot means a lot of things.
It means a lot of back-and-forth communication with your new marketing partners.
It means pulling back the curtain and offering access: to your software, your processes, your staff.
It means really committing to the partnership — giving your marketing agency a seat at the table, not simply relegating them to the role of background service provider.
If this sounds like a lot of work…well, it can be. But doing the work now is worth it. If you take the time to work with your agency and flesh out that partnership from the get-go, these first few weeks will make the months and years to come much, much more successful.
Image credits: Creative Tools (middle), Beverley Goodwin (bottom)